CADshare talk digital disruption with Machinery Movers Magazine
The talk of digital disruption is everywhere but for the majority who work in traditional industries it can be hard to know if this phenomenon applies and how it will manifest itself.
We can all see how Uber have disrupted the traditional taxi industry and how companies like Air B&B are changing the way we book accommodation. But will such disruption ever come to the quarrying and construction materials sector?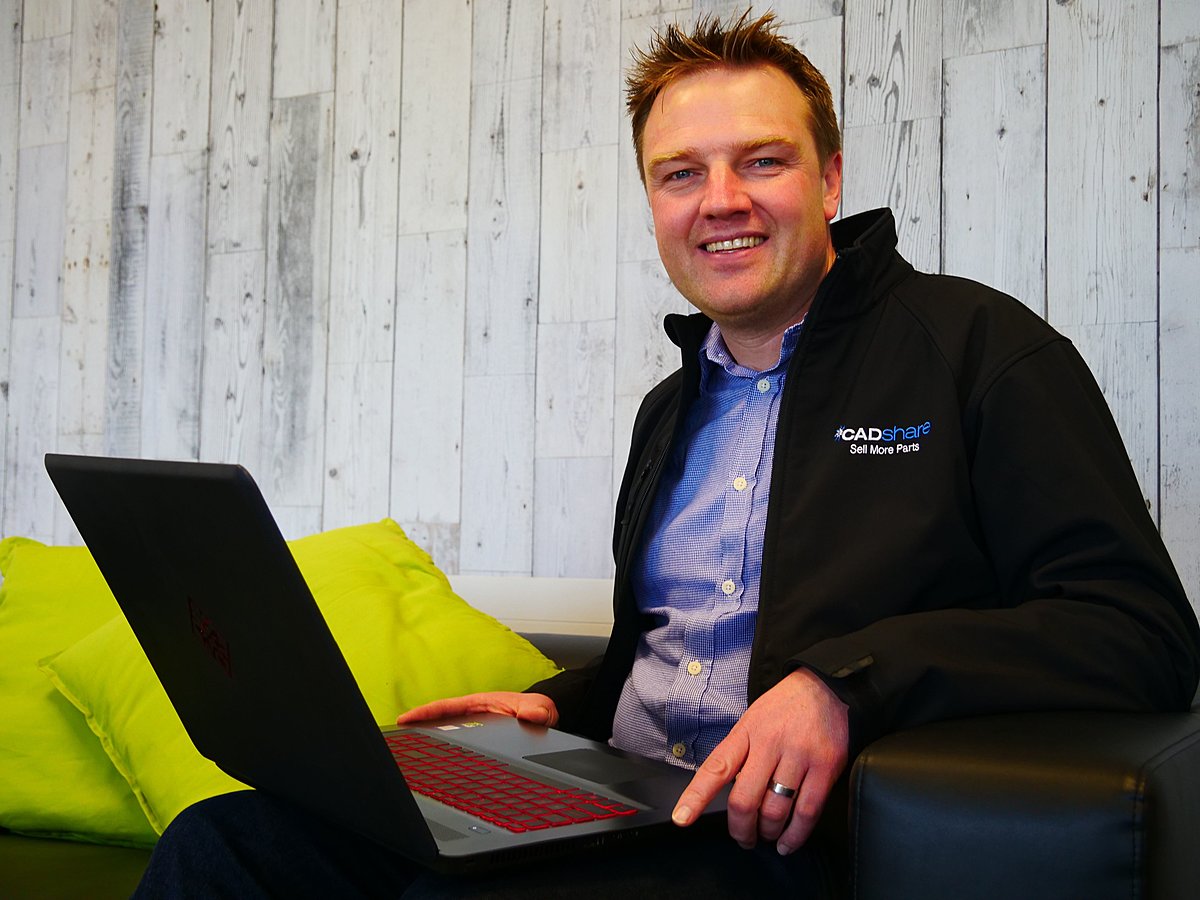 Chris Acheson is the founder and CEO of CADshare, an online aftermarket system that allows equipment manufacturers to sell more spare parts.

Chris is a mechanical engineer who spent almost 10 years in Australia working for mining companies - particularly in the mineral processing sector. He worked both for heavy equipment manufacturers and in project delivery roles and as such spent a lot of time working on-site during installation and post-commissioning of new plant and equipment. This experience brought him to a place where he began to question the way that equipment manufacturers were able to provide parts information to their customers.
"There were many occasions when if it had been easier to buy spare parts from the OEM then we would have bought them" explains Chris. "The reality was that traditional Operation & Maintenance manuals are extremely hard to navigate and more often than not completely out of date as a result of changes that had been made since we bought the machine. When the pressure is on, you need to feel confident that the right parts are going to arrive"
So what exactly does CADshare do to revolutionise the way equipment manufacturers and end users interact with Operation & Maintenance manuals?
"While there are systems available which digitise the PDF versions of these manuals our system goes way beyond this" explains Chris. "CADshare is a customer-focused online parts ordering system that provides a win-win for the manufacturer. Not only can their customers quickly and accurately order spare parts through an intuitive 3D interface, the manufacturers can create engaging ordering experiences in a fraction of the time it usually takes to create a traditional parts manual."
"Our vision is very simple - the right parts, in the right place at the right time" he explains.
"Manufacturers often begin a conversation with us by telling us that their customers or dealers like direct contact when it comes to order parts. It's simply not true – there is a huge amount of evidence to support the fact that most of their customers just want to know that they are getting the right parts. Most processes we see need that direct contact for them to get that comfort. In reality, evidence shows that a phone or e-mail based ordering system is probably damaging the relationship between manufacturer and customer. Customers wanting to self-serve isn't 5 or 10 years away – it's right now. Our technology can give both the manufacturer and their customers peace of mind that the right parts are on their way, with a frictionless process that will keep them coming back for more."
CADshare are hosting a number of round table sessions at the upcoming AfterMarketEurope conference in Hamburg, Germany from 18th to 20th October with senior aftermarket executives to discuss how high levels of customer effort when ordering parts is damaging their brand across the entire business. They're also rolling out the system to a number of Irish clients over the coming months.
"It's been a very exciting first few years as we've committed a lot of time & resource to getting the product right for heavy equipment manufacturers" says Chris. "Success has been and will continue to be founded on challenging our clients to deliver a better customer experience and continually developing the system to reduce the effort required to buy (and sell) spare parts.