NI Tech Company Raises Record-Breaking £1.2M on IndieGoGo
Crowdsourcing proves global demand for 'Modius' – the wearable weight management headset which helps people get lean.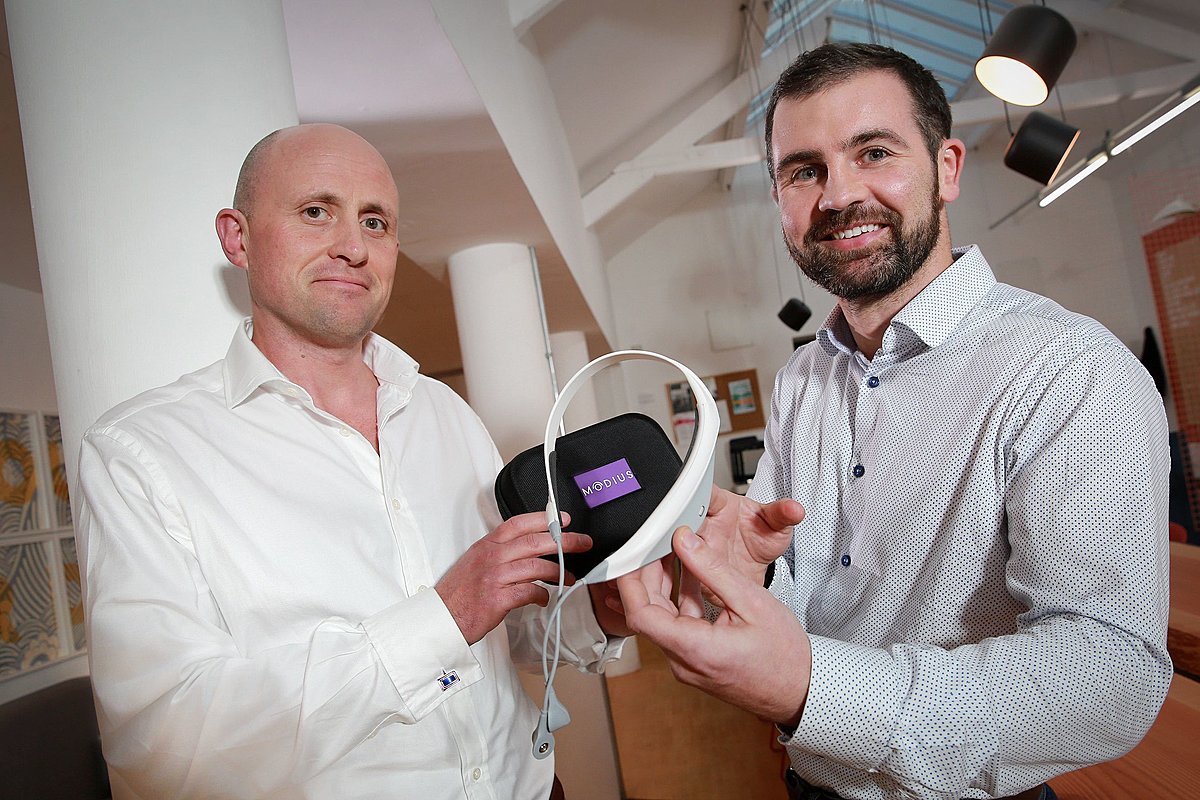 Neurovalens, the Belfast-based company behind the revolutionary weight management wearable headset, Modius, has raised almost £1.2 million during its 60 day IndieGoGo campaign, resulting in further growth and local job creation.

It is the most successful fund-raising campaign ever run by a Northern Ireland company on the IndieGoGo platform. The original target for Modius was overwhelmingly surpassed enabling the company to expand its world-class team and start exporting products worldwide.
The campaign, which raised money from more than 4000 customers across 84 countries, has been hailed as an outstanding success by Neurovalens' early investor – Techstart NI - which is also based in Belfast.
Neurovalens' Chief Executive Officer (CEO), Jason McKeown says
"Neurovalens exists to improve lives through neuroscience, and for our first product to receive such an overwhelming response from around the world tells us we have a significant market opportunity, and that people want wearables which actively help them."
"We see Modius as the first generation of 'careable technology', in our case helping people get lean through stimulation of the vestibular nerve – we know we can help adults with weight-loss and weight-management. We think we're in the early foothills of a neuroscience-led revolution in global health."
The Neurovalens team has started shipping headsets to customers worldwide and its recently launched ModiusLife community is ready to support users on their journey by providing inspiration, motivation and information on nutrition and exercise.
Endorsing the company's achievements, Jamie Andrews, Techstart NI said: "We have been working with Neurovalens from its inception and are delighted by the overwhelming response to Modius. This is a highly ambitious company, employing top talent and offering truly global potential. It faces an exciting future and we look forward to supporting Neurovalens on its journey."
Neurovalens will use the funds raised in a number of ways including:
investing in additional research to further develop Modius
further development of the ModiusLife community to support users in a motivational and inspirational environment in order to improve their lifestyle and help them achieve the leaner, healthier bodies they desire.
Showcasing the product at leading global events including Consumer Electronics Show (CES).
Marketing to date has focused on the US and the UK and involved a network of sports and medical influencers who support Modius including TV Medic & GP, Dr. Pixie McKenna and retired international rugby player Stephen Ferris.
TechStart NI was established by Invest NI as part of its Access to Finance strategy and is part funded by ERDF under the EU Investment for Growth and Jobs Programme 2014-2020. TechStart NI provides support for early stage technology businesses and university spin-outs through its £17m equity fund, two £1.5m university funds and a £3.6m proof of concept grant fund. In addition to investment through TechStart NI, Neurovalens has also received R&D support from Invest NI to develop Modius.

Modius remains available for sale on the IndieGoGo website. Click HERE to find out more.