Femtech: the 'niche' sector pregnant with possibilities
At long last, female health is making leaps and bounds in terms of technology. And it's taken women themselves to make sure it happens, as Kathryn Reilly discovers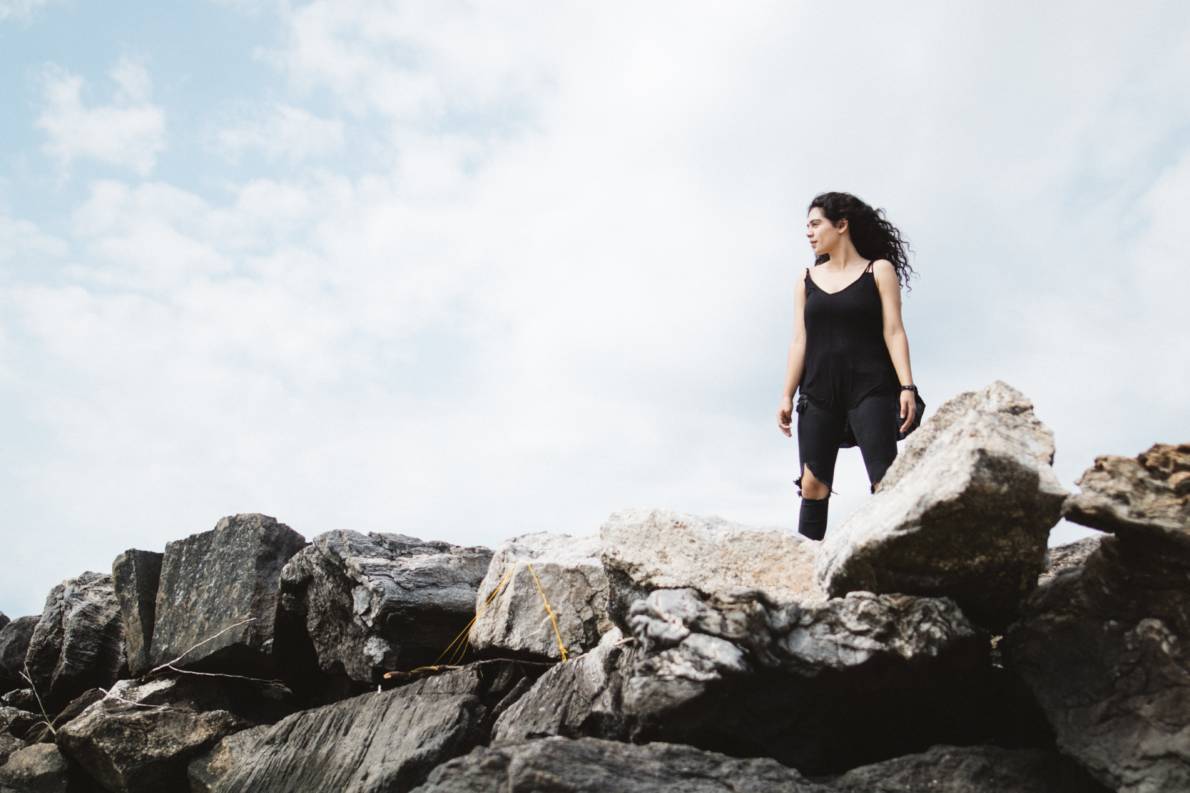 Danish entrepreneur Ida Tin was the first to coin the term 'femtech' in a video published on Youtube in September 2016. Now based in Berlin, Tin is the CEO and co-founder of Clue, an app launched in 2013 that helps women track their menstrual cycle and record data related to it, including pain, moods, fluids, cravings, temperature and sexual activity. Although it's one of many menstruation-tracking apps available, Clue's non-flowery, informative approach is clearly resonating with women around the world and answering a need for them, with latest figures showing the app, which is available on iOS and Android and in 11 languages, has eight million active users worldwide.
Taboo no longer
Tin believes breaking down these taboos is key to better serving the women of the world. 'One of the toughest but also most rewarding things about launching Clue has been to start a conversation about subjects that for so long just weren't talked about,' Tin said in an interview with Mercedes-Benz. 'Every woman in the world – some half of the world's population – faces the realities that come with menstruation and fertility, and yet these are topics that have been considered "niche", lacked scientific research and still remain societal taboos in some regions. I'm proud to be part of the femtech space of companies opening up the global dialogue about female health.'
Other innovators within the femtech space are echoing Tin's frustrations with women's health being labelled 'niche'. To overcome that, they're matching her determination to dissolve such dated attitudes, so that building universally accessible services, which benefit women the world over, is much easier to launch and fund.
Tania Boler is CEO and co-founder of Elvie, a wearable device that helps women exercise their pelvic floor muscles effectively. She admits that convincing investors to put their trust in femtech hasn't always been plain sailing. 'I've had men tell us that women's health is niche but I want to know how the experiences of 51 per cent of the population can be "niche",' she said to Women of Wearables earlier this year.
Overall, though, Boler said being an innovator in the category has been a positive experience, with investors and the UK government sharing her vision. 'Thankfully, there are enough visionary investors out there who know that we are in the middle of a digital revolution and that [femtech] will disrupt the health and wellness industry as we know it,' she said. 'The UK has been really supportive of the start-up ecosystem. We've won over £600,000 in government grants for R&D. I genuinely think there has never been a better time to be a tech entrepreneur.'
Half the world's needs
In terms of femtech's future and potential for success, the figures speak for themselves, and investors are increasingly backing brands in the sector, from start-ups to those already well established in the category. Elvie secured $6 million from Octopus Ventures during a Series A funding round in March. Clue continues to go from strength to strength, and secured $20 million Series B funding in November last year. It's been estimated that overall funding for femtech products surpassed $1 billion earlier this year, and that approximately $200 billion is being spent on femtech products every year.
And that's not all. Entrepreneurs in the category, investors realising the ROI potential when backing femtech companies, and consumers ready for these kinds of services aren't the only ones benefitting from femtech brands. Femtech blends data and science in order to gain insights into female health, and researchers are also keen to gain access to the data in order to understand women's health in new and enlightened ways. As an example, Clue is currently connected with Oxford, Stanford and Columbia universities, and provides these partners anonymity guaranteed analytics in order to advance their studies and overall understanding of how the female body works.
Sharing is caring
In the UK, there's Moment Health, a relative newcomer to the femtech category that launched an app this year to support maternal mental health – it recently secured a partnership with Ulster University to kickstart a clinical trial. 'Twenty-five per cent of women in the western world suffer from postnatal depression,' Moment's CEO and founder Nuala Murphy recently told SYNC Northern Ireland. 'The clinical trial is vital in proving the efficacy and outcomes [of the app] as we tackle maternal mental health.' Elaborating on that particular partnership as well as the benefits of combining data and science in general, Ulster University's Professor of Computer Science Maurice Mulvenna said, 'We have examined how mental health and wellbeing can be measured and supported using digital technology, and early results indicate exciting new opportunities using data analytics.' Moment are also are building corporate health and well being packages for workplaces.
The decision by femtech companies to collaborate with researchers rather than pharmaceutical corporations omits the risk of results being skewed for the sake of financial gain. Speaking about the collaboration between Clue and Columbia to create longitudinal studies on puberty and disease, the university's Assistant Professor of Epidemiology at Columbia Mailman School of Public Health, Jasmine Macdonald, told Fortune, 'We decided it was a good way to get more information and more reliable information. Most studies rely on self-reporting, not a mass data base like this, and we are expecting the data to be more reliable and, because it is real-time, it can eliminate recall bias.'
Personal unmet needs
Though not always the case, the rise of femtech is often due to female entrepreneurs developing an idea to fulfil a need they have personally experienced at some point. Such was the case for Dr Helen Barry, a co-founder of Coroflo, a nipple shield-like device that connects to an app on the user's phone and accurately measures the volume of breast milk being produced during a feed. 'When pregnant, I knew I wanted to give breastfeeding a go. When my son was born he was tiny, (less than 5 pounds at full term!); weight gain suddenly became very important,' she says.
'There was no way to measure milk supply accurately, precisely and in real-time, so [Dr Helen Barry and her husband, James Travers] set about creating one,' Coroflo's CEO Roseanne Longmore told the Irish Examiner. The start-up has gained a seed round of €650,000 and an additional €250,000 from Enterprise Ireland, and has received praise from Richard Branson.
Similarly, 27-year-old entrepreneur Lea von Bidder saw the need for her product after witnessing friends struggling to get pregnant. 'Trying for a baby can be a very stressful and frustrating experience for many women,' she told Forbes. In 2014, she co-founded Ava, an ovulation-tracking bracelet that has been dubbed a 'Fitbit for fertility', and received $9.7 million Series A funding in 2016.'
Nuala Murphy
And Moment Health CEO, Nuala Murphy, experienced some anxiety during her second pregnancy. While she received terrific professional support for it, she realised not every woman has access to such services. She seeks to change that with the Moment app, which helps to screen for signs and symptoms of postnatal depression and associated anxieties, offers parents access to monitored peer support and lists local services they can reach out to for help. 'Maternal mental health isn't a woman's issue – it affects everyone,' Murphy says. 'Regarding postnatal depression, early diagnosis can increase the chances of recovery to 80-90 per cent, but if a person isn't diagnosed and treated effectively it can have devastating effects on their life, their relationship and their family.'
Murphy raised early stage investment in April this year from techstart NI, with techstart NI partner Hal Wilson saying at the time of the decision to back Moment, 'There is growing awareness of mental health illness, in particular perinatal mental health and wellbeing. There is a clear and urgent need for a solution on an international basis, which Nuala and her first class team are committed to delivering.' The product is already the number one app in the health and fitness category in the UK App Store.
And now the accolades are heading women's way. Tin was named Female Web Entrepreneur of the Year at the Slush 2015 conference. Boler won the Innovator Award at last year's FDM Everywoman in Technology Awards, and this year Murphy has been included in the Top 40 Under 40 Northern Ireland and received a Young Business Ambassador Award. Von Bidder has just earned a spot on the 2018 Forbes 30 Under 30 List. 'This is such an honour for me,' she said. 'For the past three years, I've been working to create and advocate innovations in digital health tech that will empower women to take better control of their health and wellbeing. Being on this list with so many inspiring entrepreneurs gives me hope for the future of femtech.'
If one thing is clear, it's that the future of femtech is bright, and it indeed appears to be a category that is still only just in the early stages of its potential. In the words of Albert Wenger, the Managing Partner at Union Square Ventures who led their investment in Clue, 'Femtech will be an innovation and investment opportunity for many years to come.'