Kraydel Closes Seed Round
Kraydel secures £1.2M to support care services for the elderly in their own homes.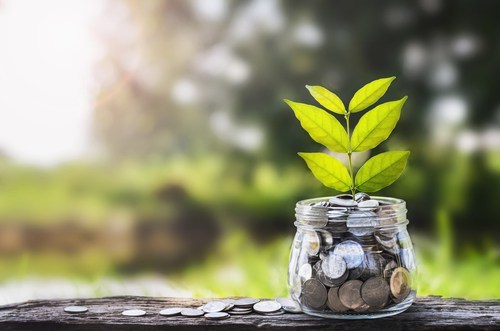 Health and social care technology start-up company, Kraydel, has announced today that it has secured over £1.2M in seed funding by close of 2017, all of which will be used to support the roll out of their health and well-being technology product.

Kraydel, a fast-growing Northern Ireland based company founded in late 2016, is an innovative technology entrant in the elderly care market focused on providing a range of low-cost products and services for the elderly and other vulnerable people which support independent living in their own home.
Kraydel has already held successful trials in South Africa and will enter UK trials of its third-generation product mid-2018 with domiciliary care providers and care homes in several parts of the UK.
Unique in its design, Kraydel provides a home user interface via a television set with a remarkably simple and intuitive screen presentation and remote control. The Kraydel device can be installed in 2 minutes and uses machine learning to build a sophisticated understanding of normal household behaviours and can alert care providers to changes in behaviour that could suggest sudden, or progressive, risk or deterioration in physical or mental health. It also delivers reminders for medication and housekeeping tasks, and provides a range of easily used means for interacting with loved ones and carers via video, picture or text messaging-all accessed via three simple buttons.
Kraydel CEO Lisa Smith, said; 'The seed funding round has greatly exceeded the initially planned target and this indicates how clearly the growing challenge of supporting elderly care is being recognised by technologists, investors and care providers. The care system is, and continues to be, focused on treating illness…we all know that this is not sustainable, which is why there is so much potential with Kraydel – a product designed around supporting the wellness of the older person and their families'.
Rupert Hambro, Chairman of Kraydel and co-founder of Hambro Perks a London-based Business builder and Investment Group said; 'We are very interested in Kraydel and its potential to make a real difference to people's lives. The organisation's core mission to support the elderly to live longer and better in their own homes is something we wholeheartedly support. Their drive and passion comes from their knowledge and personal experiences of this sector and the desire to deliver simple, game changing solutions".
Current investors include Hambro Perks, Techstart and Clarendon Fund Managers.
For further information visit www.kraydel.com or contact Rupinder Singh – rupinder.singh@kraydel.com