7 Strategies for Building and Sustaining a Winning Start-Up Team
Great start-up teams build great start-up companies. Venture Capitalists know this, which is why they invest based on their assessments of both the product idea and the team behind it. An effective team can execute a start-up vision with passion, precision, and dedication. How, though, do you build such a supportive and well-rounded start-up team whose members thrive off each other? This article explores several key philosophies and techniques for doing just that.
The Success of Your Start-Up Is at Stake
Assembling a strong, supportive, and effective start-up team that can work together, execute on ideas, and pivot when necessary is absolutely fundamental to launching and sustaining a successful start-up.
An often-discussed piece of research by CB Insights bears this out.
CB Insights analyzed more than 100 start-up post-mortems in an effort to determine why so many start-ups fail. Here's what they found: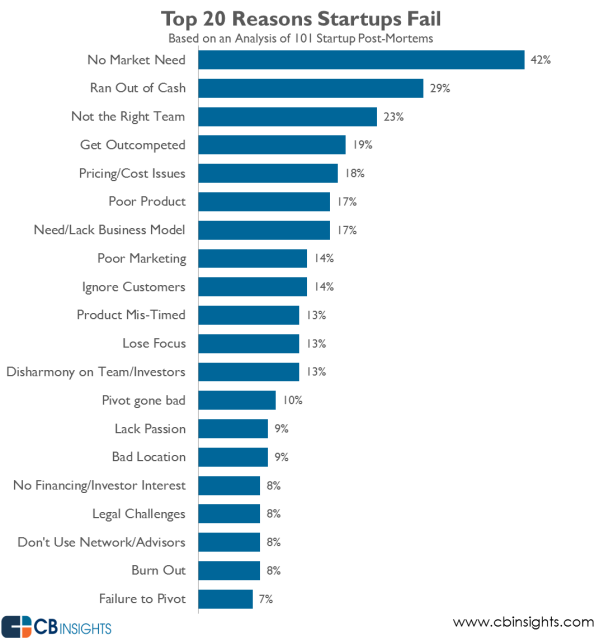 To read the entire article CLICK HERE.