Gigajam in Action Witton Park Academy Blackburn
Whole class Musical Instrument Tuition in class, as part of the music curriculum.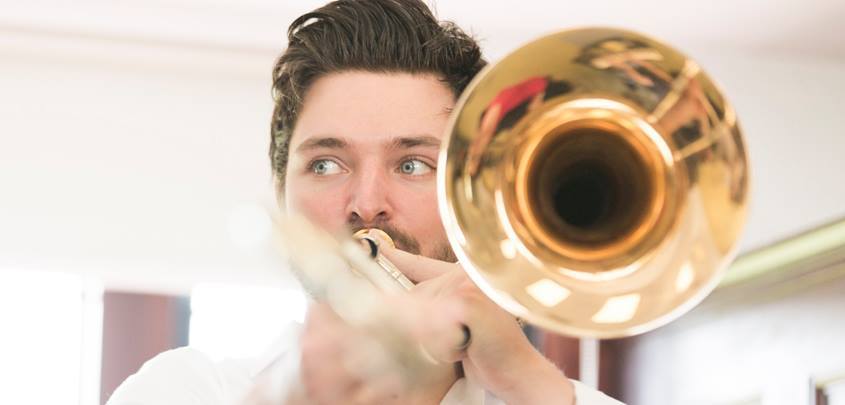 Ethan Whittaker is the subject leader for music at Witton Park Academy an average sized secondary school in Blackburn with just under 1,000 students. He is also the Secondary representative for the Blackburn with Darwen Music Hub.
Blackburn with Darwen Music Hub has a partnership agreement with Gigajam, which provides the opportunity for every child in Blackburn with Darwen to have access FREE either through school, through a community organisation or independently. The current licence runs until April 2018 and Witton Park Academy is the lead school.

Ethan kindly shared his experience, thoughts and use of Gigajam by making this short video.
Participation

We have been using Gigajam at Witton Park Academy since September 2015. Since then we have seen greater participation in music in extra curriculum activities and in the classroom.

We mainly use Gigajam in Key Stage 3 in years 7, 8 and 9 and use it for the performance side. Gigajam has enabled our kids to see where they are at in real time. They have been able to make progress and reflect on what they have done to be able to improve.

Developing Keyboard Skills

Pupils work on the keyboard towards their debut grade exam. They upload their work and reflect and improve it after analysing. This gives them something to work towards that includes an achievable target for the end of year.
We have also found that pupils who use Gigajam become more musically aware, being able to adapt to different scenarios and situations.

Interventions

Gigajam is also used for intervention, especially for pupils who find concentrating difficult or who may suffer from behavioural issues. Gigajam gives them a clear focus and something to work towards.These pupils often channel their energy into improving and to become better musicians and individuals which helps them progress and integrate more into the school.

Teacher's role

In our video we have a year 7 class using Gigajam and I see my role, while the pupils are using Gigajam, is to make sure they are using correct instrumental technique and make sure they are doing everything to the best of their ability, by helping them analyse what they have done and how they can improve.

Peer to peer work

We have found that pupils are working better together using Gigajam - communicating and being really supportive of each other. They are helping each other analyse their work, and helping each other in counting the beats and when to play the notes, as well as reminding to use the correct instrumental technique which is really rewarding to see when I am walking round the classroom.

Encouraging

Pupils work really hard to get the best possible mark, with the grading system encouraging students to get above 65% is really useful. Pupils do see this as an internal competition trying to beat the pupils immediately around them and others in the class.

Efficient and effective

Not having paper, is so much more efficient, all the information from all the exercises are all in one place. The pupils can upload all their exercises up to their portfolio on Gigajam - it is all there, so it makes it simple for everybody.

This is the first year of using Gigajam at Witton Park Academy and it is going really, really well, with the pupils responding to it very positively and I couldn't ask for much more. We have already uploaded nearly 13,000 exercises!


If you would like more information about our use of Gigajam at Witton Park then please do not hesitate to email me: ewhittaker@wittonpark.org.uk