Actually, I created this book as an experiment on how to create E-book. Yeah that's the truth but I eventually thought I should give this as a gift to you who always visit my blog, the Cheerful Woman​ as sign of gratitude. 
This simple E-book is not perfect as this is my first try but just the same this will give you the following:
Well-thought out Haiku poem.
Encouraging verses.
An inspiration for you to create your own poem, E-book or start a blog.
This is nothing but a token of appreciation and my free souvenir to you!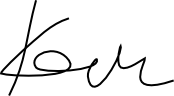 Jennifer T. Espina