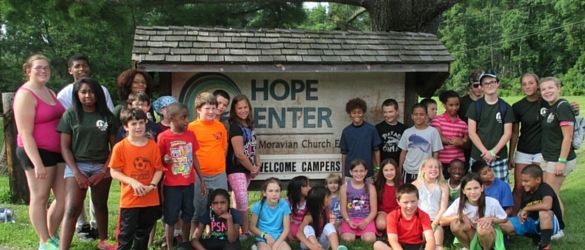 Help a Child experience the Love of Christ…Serve at Camp!
Location: Hope Center
Date: Summer 2017 – one week mid-June to mid-August at one or more camps from Grade 1 through age 21
Age: 16+ (At least 2 years older than campers)
Cost: None
Contact: Susan Dreydoppel at hopecenter@camphope.org or by phone at 908-459-4435
The Eastern District offers faith building opportunities to both Moravian and Non-Moravian children and youth through week-long summer camping experiences at Hope Conference and Renewal Center. Such programs are only possible through volunteer counselors, junior counselors, nurses, and program leaders who express their faith by giving a week (or more) of their time in service to others and to Christ. Contact us and join in!