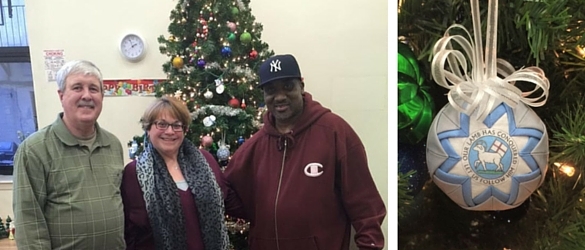 Visit and Decorate Moravian Open Door
Location: Schoeneck, PA to Moravian Open Door in NYC
Dates: First Sunday in December
Age: Youth (Individuals and Groups) accompanied by supervising adults
Cost: Individuals and groups are responsible for their own travel expenses and meals while onsite (Kitchen Available), free lodging available.
Number of Participants: Up to 12
Contact Person: Michael A Rampulla, mrampulla@ncem-pa.org
Schoeneck Moravian Church – Moravian Open Door Outreach Mission
Under the guidance of a congregational coordinator, volunteers will gather needed supplies, travel to Moravian Open Door, decorate the facility for the holidays and interact with the residents there. This opportunity is available to individuals, families, and groups.
The Moravian Open Door (MOD) ministry serves those individuals who are fifty and older with the goal of helping them regain their independence and security, and assisting them in moving to appropriate, permanent facilities.