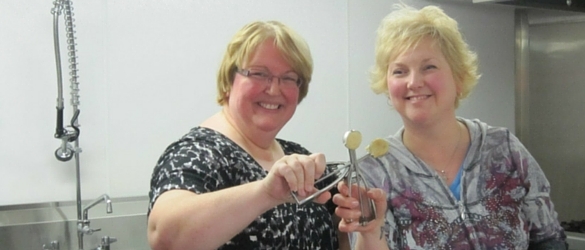 Location: Nazareth Moravian Church
Dates: Summer 2016 & Ongoing!
Age: 18+ (Younger allowed if accompanied by a parent)
Cost: Free
Contact Person: Rev. Jeff Gehris: (301) 759-3163 or nazmorpastor@rcn.com
Summer Lunch Program
Bagged lunches are prepared in the kitchen of Nazareth Moravian Church and given out a ½ block away from the church at a ball field. The program serves children, youth who receive free or reduced lunch during the school year, and senior citizens. Join us!

Loaves and Fishes Soup Kitchen
The Nazareth/Bath Communities sponsor a free lunch each Saturday at noon throughout the year. On the first and second Saturdays lunch is served at Christ UCC in Bath; the third and fourth at St. John's UCC in Nazareth, PA and the fifth at Nazareth Moravian Church. We are always looking for volunteers in the Bath and Nazareth areas.